Counterpoint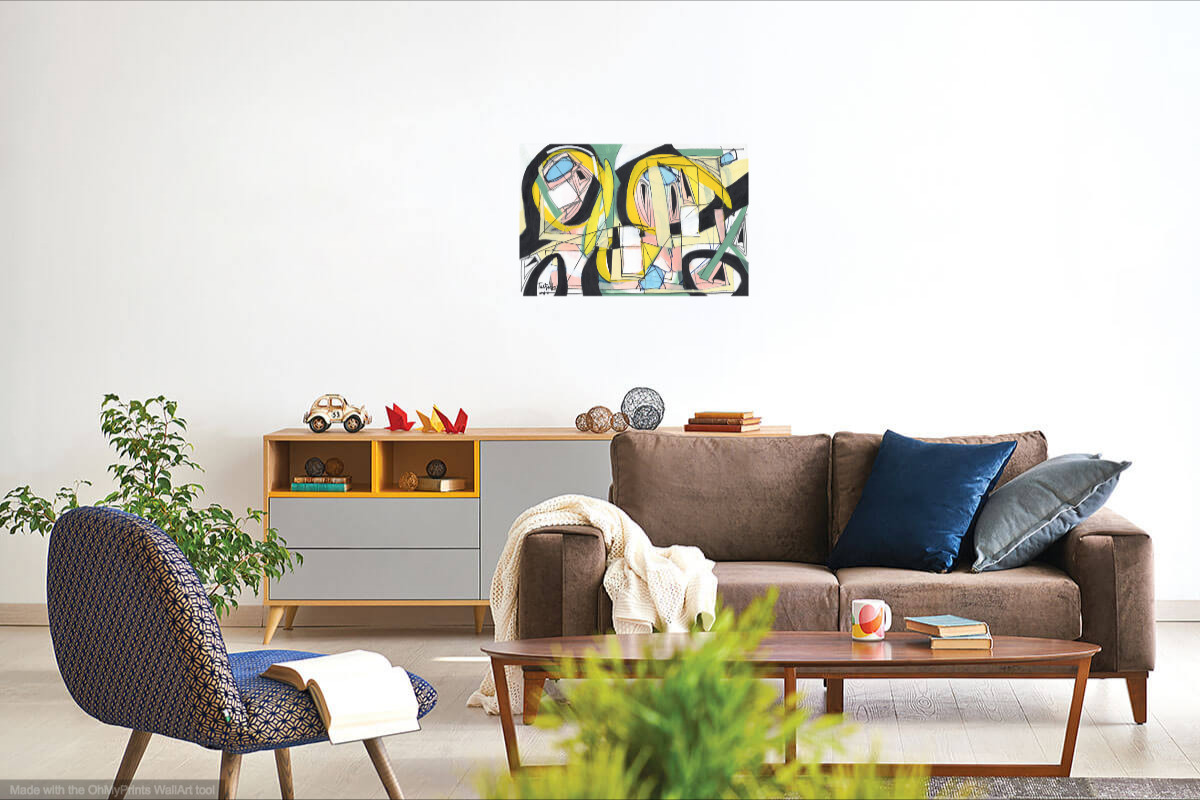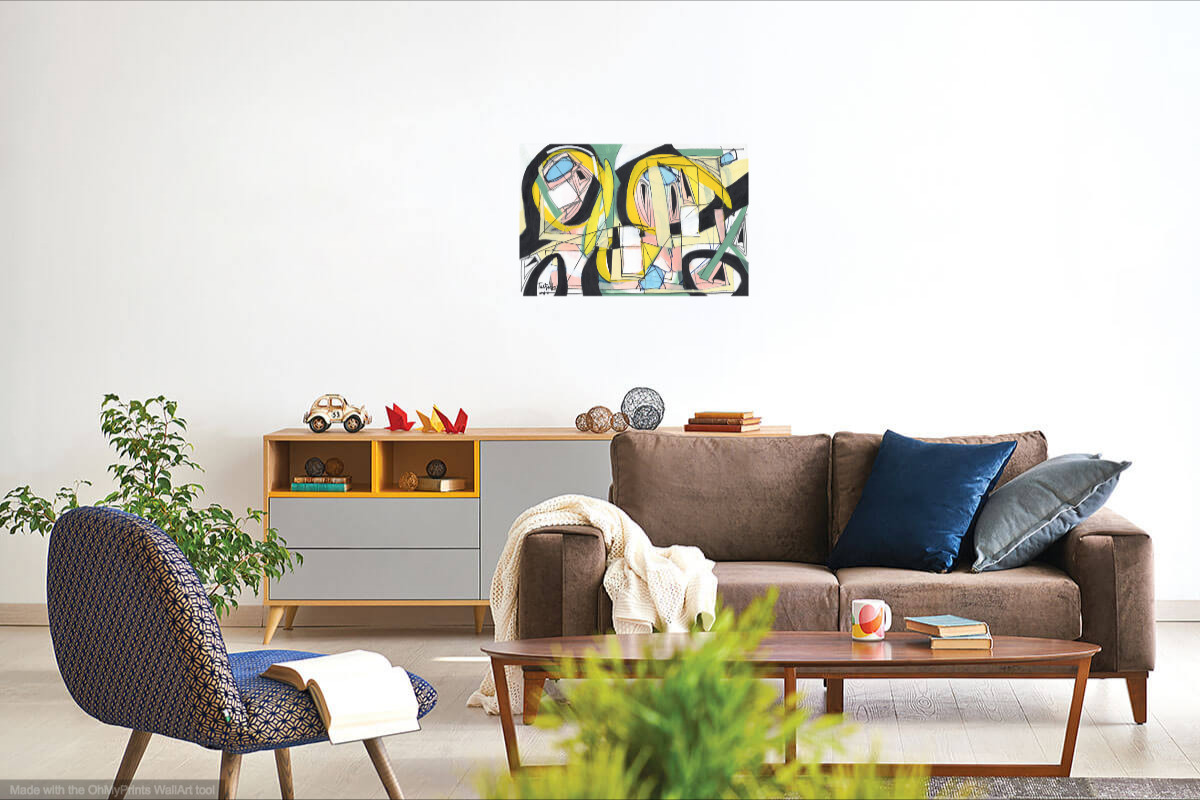 Counterpoint
36" x 24" x 1.5" original painting on stretched canvas with the image continuing around the sides so that no frame is required. It comes with picture wire, ready to hang.
Counterpoint invites you into its expansive spaces, while at the same time creating detailed geometrical patterns and repetitions. Its shades of blue and pink are soft within a bold black and white framework.
GUARANTEE: A painting may be returned for any reason within 60 days for a refund or exchange.