Intensely Blue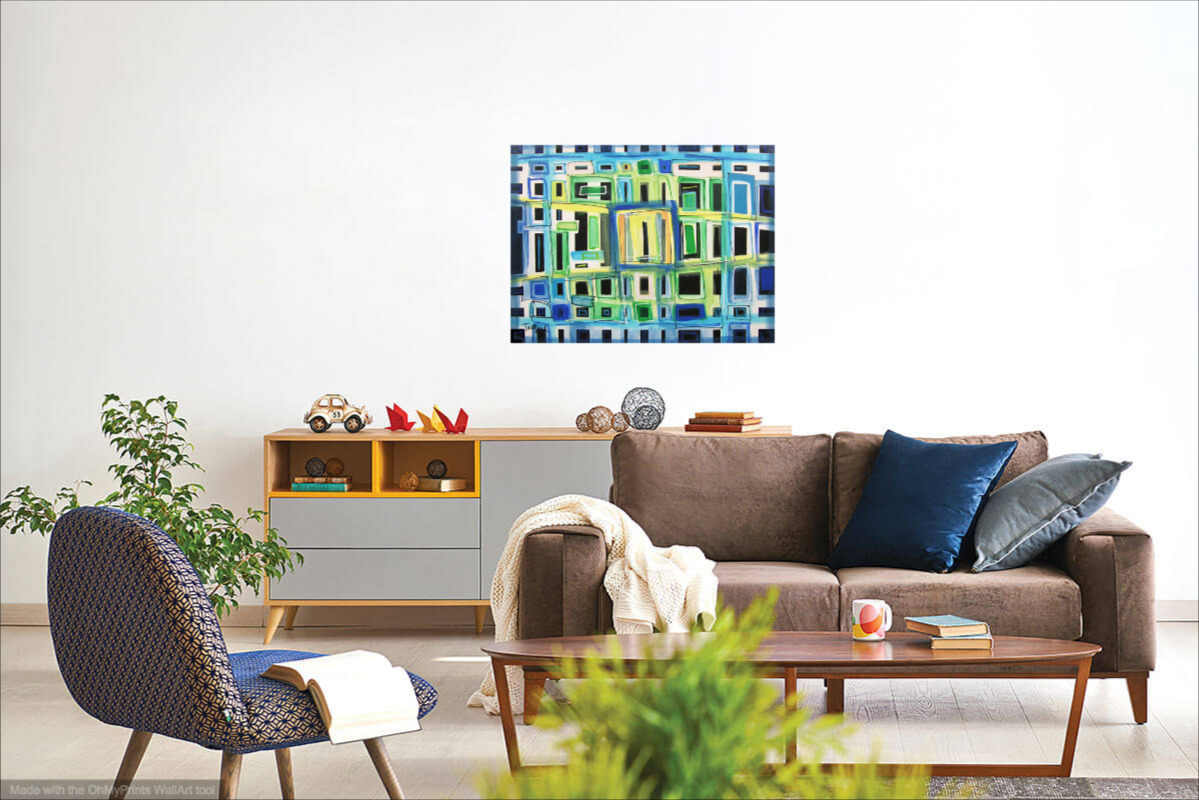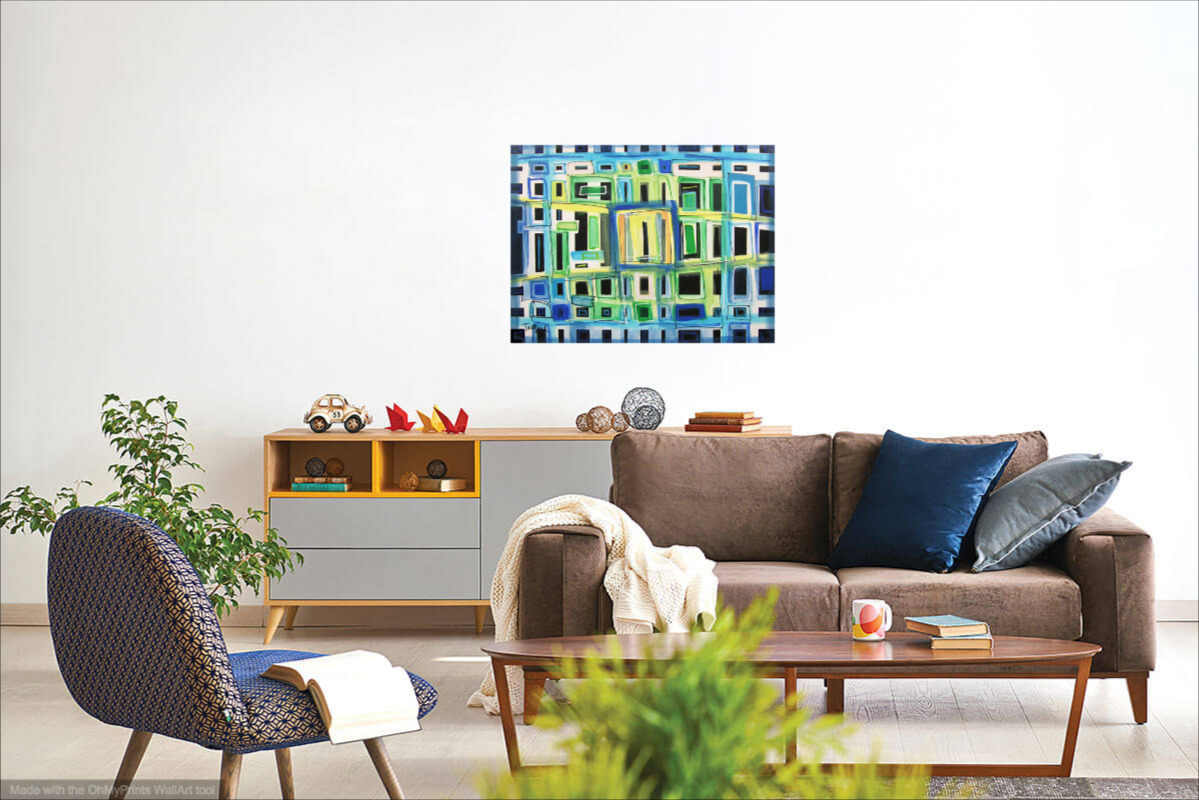 Intensely Blue
40" x 30" x 1.5" original painting on stretched canvas, with the image continuing around the sides so that no frame is required. It comes with picture wire, ready to hang.
Intensely Blue is a black-and-white maze overlaid with thin glazes in shades of blue, green and yellow. The blues are intense.
GUARANTEE: A painting may be returned for any reason within 60 days for a refund or exchange.